About Our Dental Practice – Topeka, KS
A Warm, Welcoming Home for Your Family's Smiles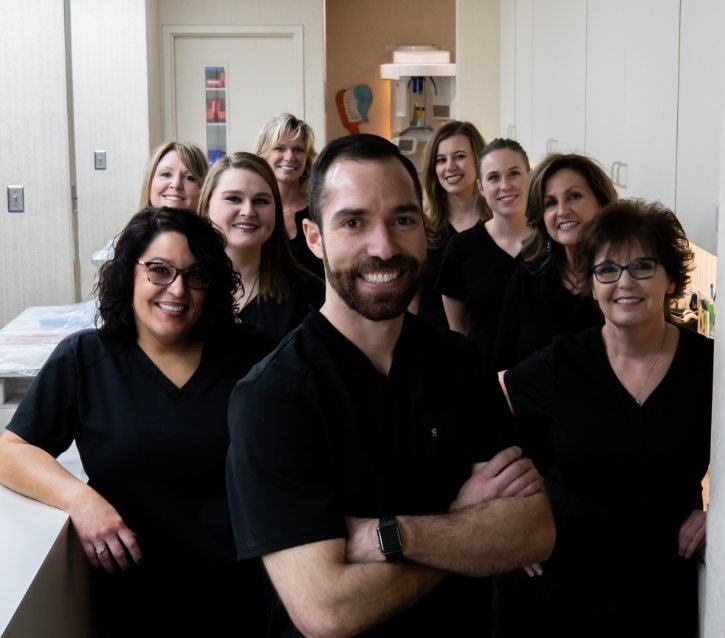 Before visiting the dentist's office, you want to know that you'll feel comfortable and welcome. At Fox Family Dental, you'll feel exactly that! Dr. Jared Fox has nearly a full decade of experience, and many of our team members have worked with us for 20+ years. We also incorporate the latest dental technology into our practice, leading to state-of-the-art dental care with a personalized touch. Please call our office today to learn how we can care for your family's smiles!
Meet Topeka's Trusted Dentist, Dr. Fox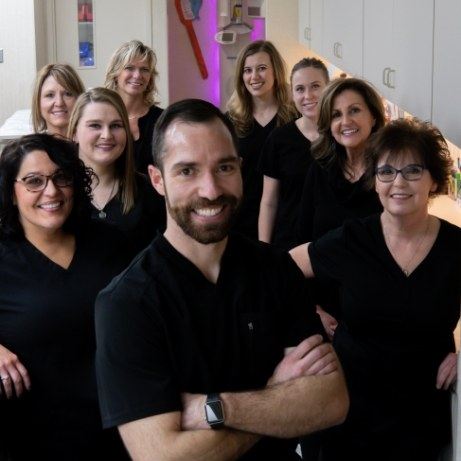 When you visit our practice, you can be sure that you'll see Dr. Fox every single time. This consistency, combined with Dr. Fox's gentle nature and impressive experience, means your care will be reliable and comfortable no matter what. Dr. Fox keeps up with leading-edge technology in the dental field, which he uses to explain your oral health and even show you what he's talking about so that you're always on the same page.
Keeping Your Family's Smiles Healthy and Bright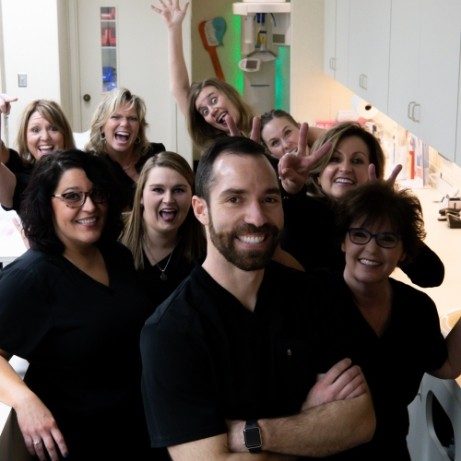 Regular dental care is essential for people of all ages. With that in mind, Dr. Fox is happy to see children and adults alike. Since he can treat every member of the family under the same roof, you won't need to travel to various offices across town just to get everyone's oral healthcare needs met. Our team would love to set your child's smile on the right path from a young age by making their visits safe, positive, and productive.
Get the Hollywood Smile of Your Dreams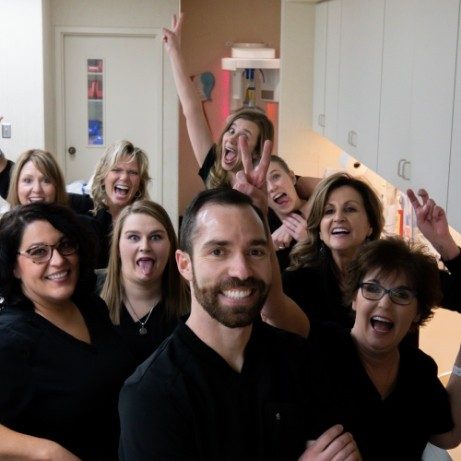 Cosmetic dentistry isn't just for the rich and famous anymore. At our practice, we offer many of the same smile-enhancing services that your favorite celebrities have to thank for their dazzling grins, and we do so without charging outlandish Hollywood prices. Whether you'd like your teeth to be whiter, straighter, or better-shaped, our team can make it happen! With our virtual smile design technology, we can even show you how your results will look before starting treatment.
Reclaim Your Smile and Confidence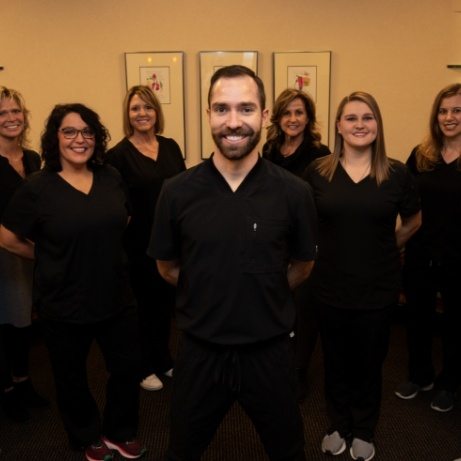 If you're having trouble smiling or eating because of a broken, cracked, or chipped tooth, Dr. Fox is here to help. We offer multiple services designed to restore the function and appearance of your smile, such as tooth-colored, metal-free fillings. Unlike many other dental practices, we can even design, create, and place a natural-looking dental crown in just a single appointment! That way, you can get back to smiling as soon as possible.
Explore Our Restorative Services