Dental Insurance – Topeka, KS
Helping You Maximize Your Dental Benefits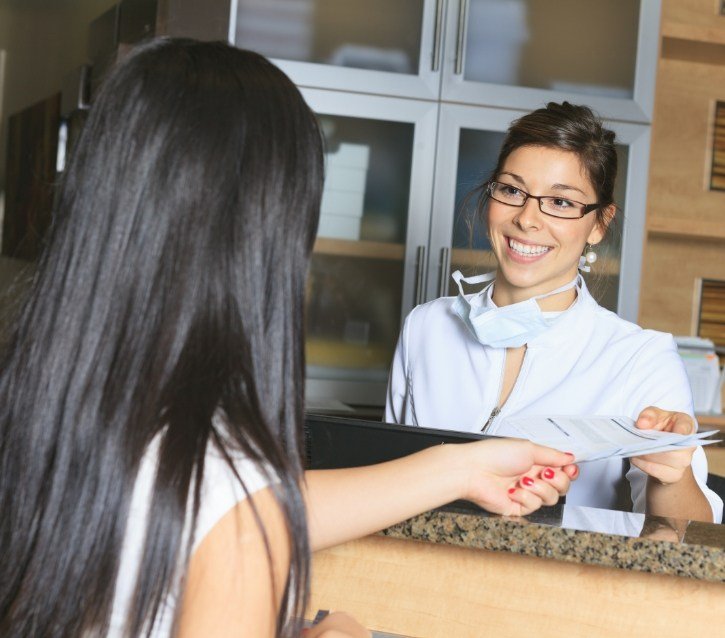 Far too often, patients don't save as much on their dental care as they could have because of how confusing dental insurance can be. That's why our Fox Family Dental team will do whatever we can to help you use your benefits to the fullest. We'll answer your insurance-related questions in easy-to-understand ways and make sure you're getting all of the savings you deserve. To find out how you can maximize your dental insurance with us, call our office today!
Understanding How Dental Insurance Works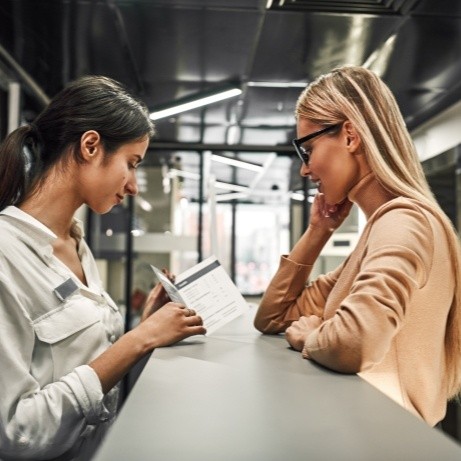 Contrary to popular belief, dental insurance doesn't work in a similar way to medical insurance. While medical insurance is aimed at treating major health issues after they have appeared, dental insurance is designed to help you prevent oral health problems from developing to begin with. Most dental plans provide full coverage for routine checkups and cleanings as a means of encouraging you to attend them, which can help you avoid extensive dental damage and the costs associated with treatment.
What Your Dental Insurance Plan Covers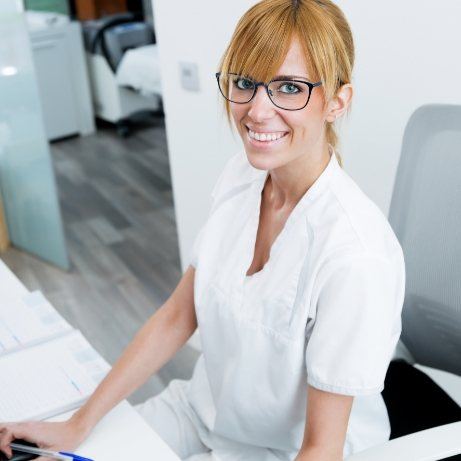 Most dental insurance plans cover services using a framework that looks something like this:
Essential preventive care (including regular exams and cleanings) is covered at or close to 100%.
Restorative services (like fillings, crowns, and dentures) are covered at 50-80%.
Cosmetic treatments (such as veneers and whitening) almost never qualify for insurance coverage due to their not being medically necessary.
Of course, every plan is different, and yours might provide benefits in a different way. Our team can take a look at your policy and help you navigate your specific coverage.
Our In-Network Dental Insurance Providers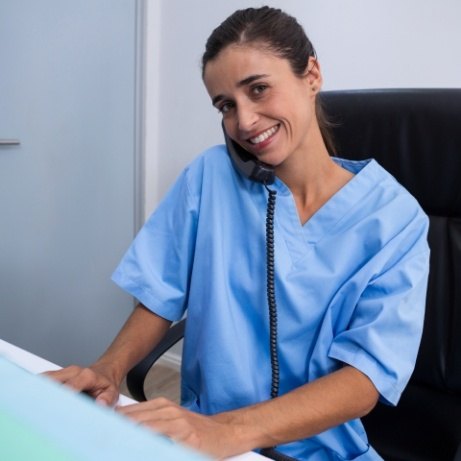 Fox Family Dental is proud to be in-network with several major dental insurance providers. If your plan is in-network, you'll likely enjoy significant savings at our practice. However, we also welcome out-of-network dental plans; often, you can still save quite a bit. Whatever the case may be, our team will handle the claims-filing process for you so that you don't have to worry about paperwork.
Here are some of our in-network dental insurance providers:
Delta Dental
Blue Cross Blue Shield
Cigna
MetLife
United Concordia (Military Only)
And many more!
Don't see your plan? We likely take it! Reach out to our team today!
Insurance can be confusing.
We're here to help!
Have questions about your coverage? Call our friendly team at (785) 267-6120 and we'll walk you through it!