Cosmetic Dentistry – Topeka, KS
A Brighter Smile for Better Confidence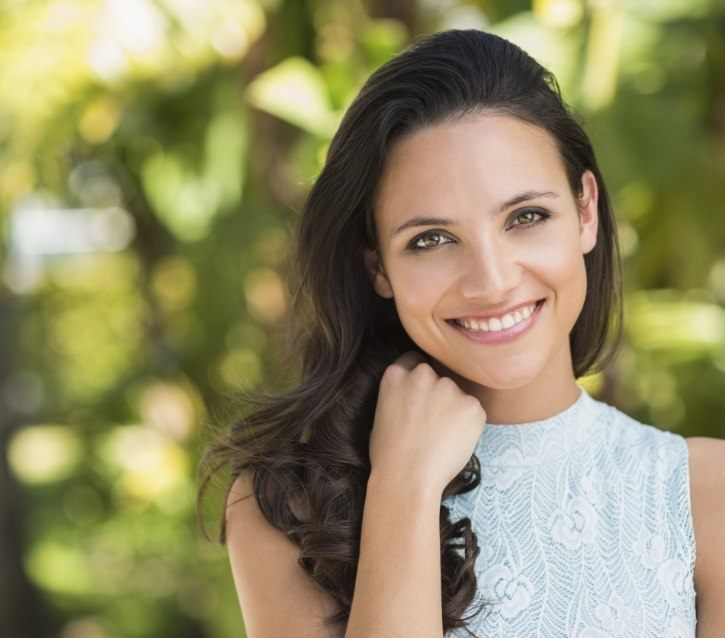 A brilliant smile can help your career, love life, and social life in many ways. It makes it easier to make a great first impression, and the confidence that comes with being proud of your smile's appearance will shine through. If you're unsatisfied with your smile for whatever reason, call our Topeka office and set up a cosmetic dentistry consultation with Dr. Fox. Our various cosmetic services can help you beautify your teeth and gums to get the bright, dazzling grin that you've always wanted for yourself.
Why Choose Jared Fox DDS for Cosmetic Dentistry?
In-Office Metal-Free Crowns
Greater Comfort with Digital Impression System
Reliable Teeth Whitening Treatments
Veneers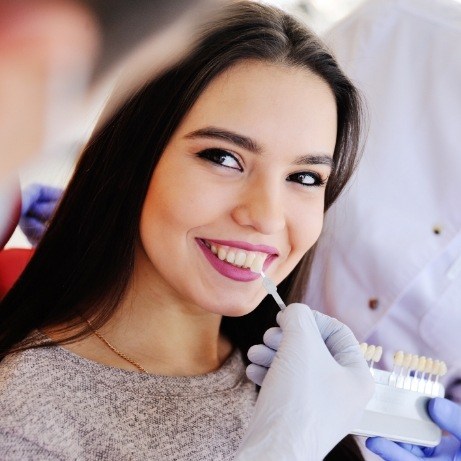 How many treatments will it take to address all of your cosmetic issues? With veneers, the answer could very well be just one. A veneer is a thin sheath of tooth-colored porcelain that is bonded directly to the front side of your teeth, completely hiding imperfections such as discolorations, cracks, and even gaps. Each veneer is carefully color-matched in order to blend in with your other teeth, resulting in a dazzling, natural-looking grin.
Metal-Free Crowns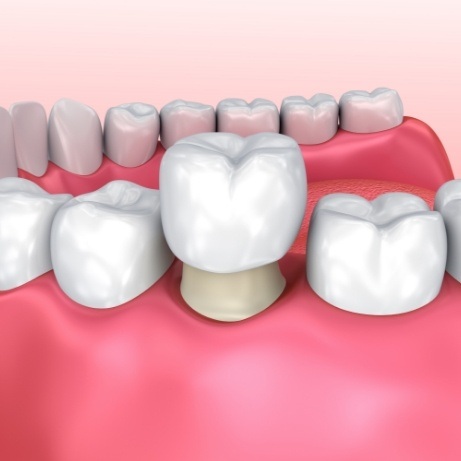 Crowns made of metal last a long time and provide excellent protection for the teeth, but they also tend to attract the wrong kind of attention whenever you smile. But with a metal-free crown made out of a durable tooth-colored material such as zirconia or porcelain, you can enjoy all of the benefits of a strong dental crown without having to worry about a dark-colored spot in your mouth. Be sure to ask what kinds of crowns are available if you have a tooth that's in need of repair.
Cosmetic Bonding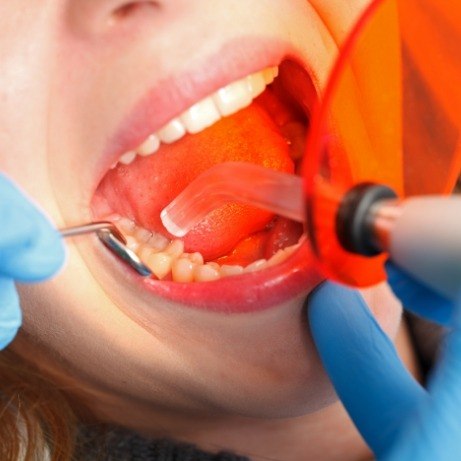 Even just one minor chip or stain can leave you feeling self-conscious about your grin, but luckily there's a quick fix. Cosmetic bonding lets us cover minor aesthetic imperfections with a bit of composite resin, which is subsequently blended to match the surrounding tooth so that the average person can't tell if there was any damage to begin with. The process can be completed fairly quickly in just one short appointment, so it won't be long before you can show off your smile with pride.
Teeth Whitening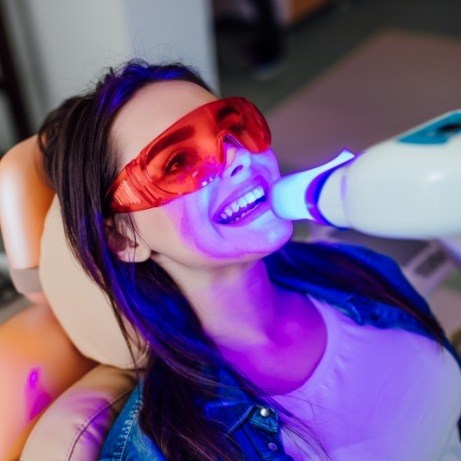 Brushing removes plaque from your teeth, but it can't always remove stains. Luckily, we have multiple options for patients who are looking to brighten their smiles. For those who want fast results, we can offer an in-house Zoom! treatment that can be completed in less than an hour. If you don't mind waiting a couple of weeks for results, we can also provide Zoom! and Opalescence whitening kits that you can use in the comfort of your own home.
Virtual Smile Design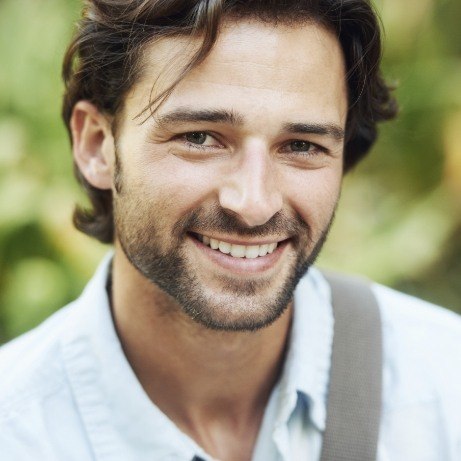 What will your smile look like once veneers are in place? Will teeth whitening give you the kind of results you want? With our virtual smile design software, we can give you a preview of your potential new smile before we even begin the treatment. You'll be able to make fully informed decisions about your cosmetic treatment knowing what the final results will look like, and you'll be able to move forward with realistic expectations about the process.