Dental Team – Topeka, KS
Experienced, Consistently Friendly Dental Team Members
Many of our team members here at Fox Family Dental have been at our practice for over 20 years, and some of them have 30+ years of experience in the field of dentistry! When you come to our office, you can be sure that your care will be consistently high-quality and extremely friendly. Our team would love to meet you, and you can start getting to know them by reading their bios below.
Connie – Office Manager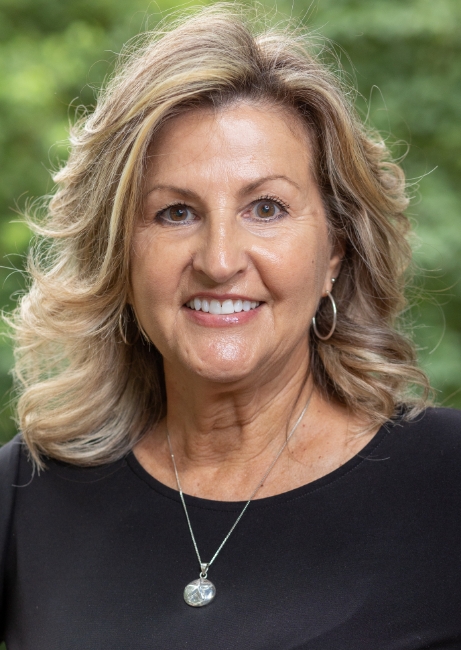 Connie started at our office in 1988. As our office manager, she handles billing, insurance, and personnel matters. She is also an excellent planner and approaches her work very thoroughly. When she's not at the office she's traveling to the beach with her friends and spending time with her family, which includes her two grown children and their spouses, plus her two stepdaughters and their families. She has eight grandchildren in all. She loves riding her bike and walking—anything to do outdoors—and enjoys reading, sporting events, and movies.
Klee – Dental Assistant/Front Desk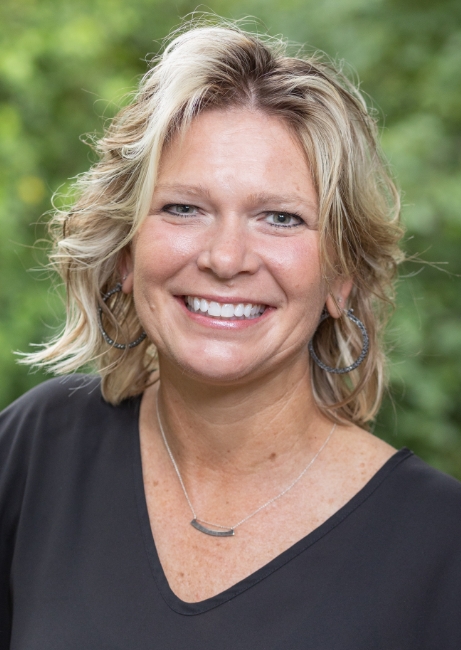 Klee is both a dental assistant and part of our front desk team. That means that on any given day, you might find her at the front of our office scheduling appointments and greeting patients or working side-by-side with our doctors. She's been with us since 1999 and loves staying busy and helping others. Our team is like a second family to her. Outside the office, Klee enjoys spending time with her children, which include two boys and two girls, and her one grandson. She also enjoys running, boating, and soccer.
Kandi – Dental Assistant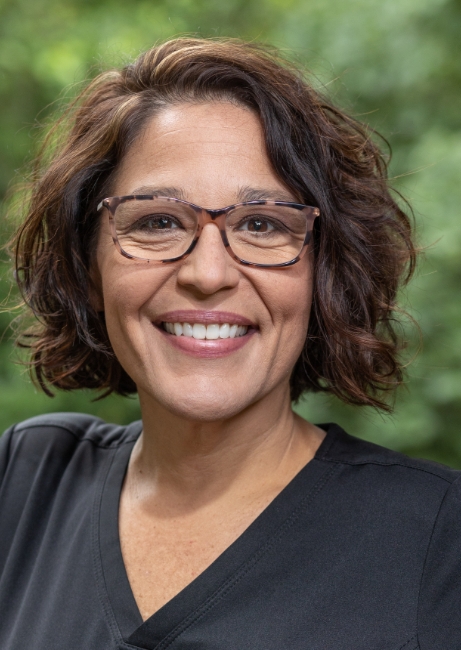 Kandi has more than two decades of dental experience, and is dedicated to helping patients achieve their dental goals. Whether it's assisting in the operatory, making patients feel welcome, or helping to create a treatment plan within even the most complex schedules, Kandi is here to help. A native of Overbrook, Kandi currently lives in Topeka with her husband, 4 kids, and 3 dogs. She loves spending time with her amazing family and friends!
Erica – Dental Assistant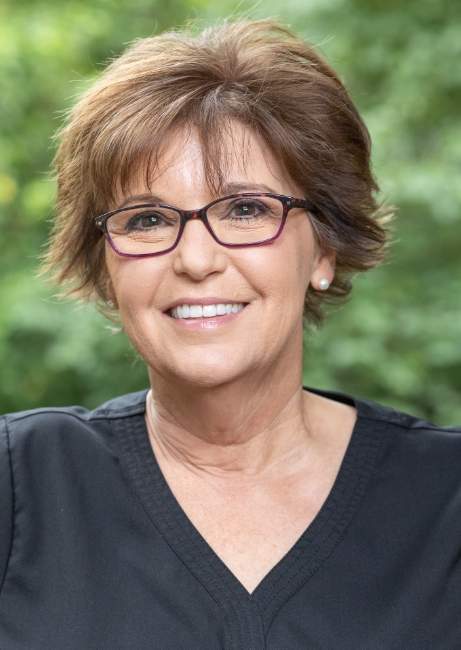 Erica has over 30 years of experience as a dental assistant, providing chairside assistance to our dentists as they offer important care. Previously, Erica studied at the Kansas City College of Medical and Dental Assisting. She loves our office's family environment and gets enormous satisfaction from helping patients achieve healthier and more beautiful smiles. Married for over 32 years, Erica has three daughters. She enjoys reading, hiking, walking, and training her dog to become a therapy dog.
Megan – Dental Hygienist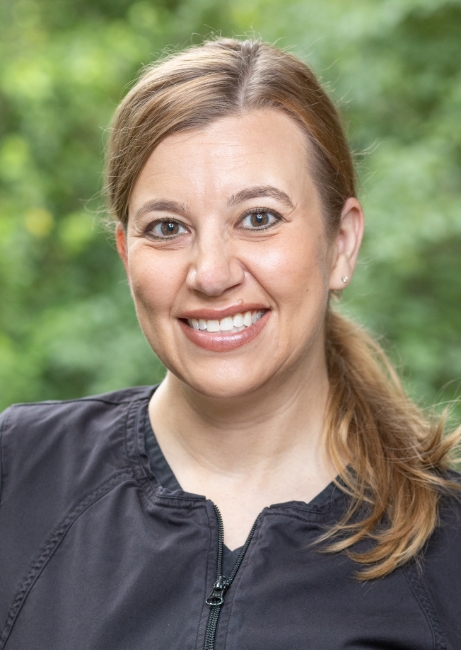 As one of our dental hygienists, Megan helps our patients prevent gum disease and cavities through cleanings and patient education. She earned her dental hygiene degree from Johnson County Community College before starting at our practice in March 2002. She loves her coworkers and has a genuine interest in her patients and helping them improve their oral health. Coming to work every day is like seeing an extended family. Outside of the office, Megan enjoys following her three boys' sports and activities. She is their biggest cheerleader. She also enjoys fishing, watching movies, and following KU and the KC Royals.
Hailey – Dental Hygienist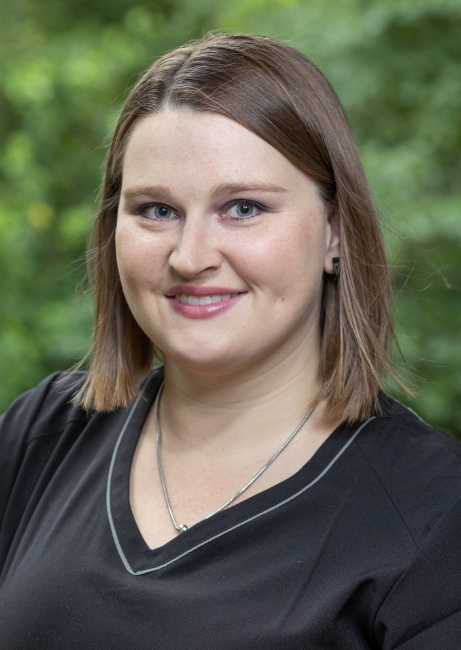 Hailey studied at Flint Hills Technical College and has been working in the dental field for over five years so far. She loves building relationships with our patients, as well as getting to educate them about the importance of good oral hygiene! When she's away from work, her hobbies include gravel biking, kayaking, reading, hanging out at the lake, watching movies, cooking, spending time with family at the farm, and being a very proud dog mom. Her soul permanently lives in the 1970's and she's a die-hard Adam Sander fan!
Alicia – Dental Hygienist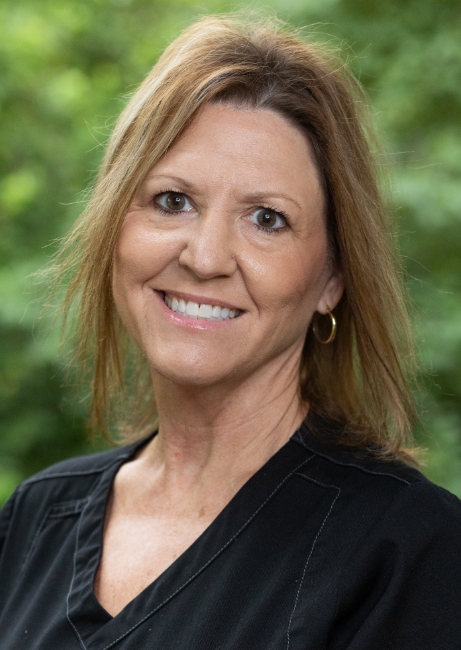 Alicia has been working in dentistry for well over 30 years now. Originally from Lawrence, she studied at Johnson County Community College. Today, what she enjoys most about her role is being able to help patients feel comfortable in the treatment chair and maintain effective oral hygiene routines! At home, she spends lots of time with her husband Jack and their daughters Bailey and Tori. As for personal hobbies, she really enjoys riding her Harley, kayaking, and doing yoga.
Christine– Dental Hygienist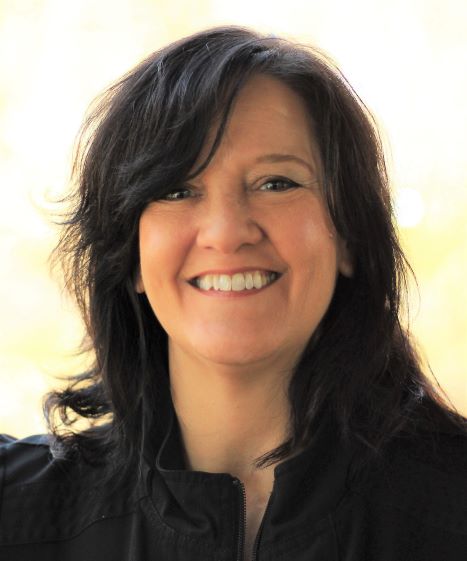 Christine joined Fox Family Dental in November 2022.
She has worked in the field of general dentistry for over 30 years, earning her associate degree in dental hygiene from Colby Community College in 2002. She likes being part of a welcoming dedicated team that provides a high level of care for our patients. Outside of work, Christine enjoys reading, traveling and most of all spending time with her family.